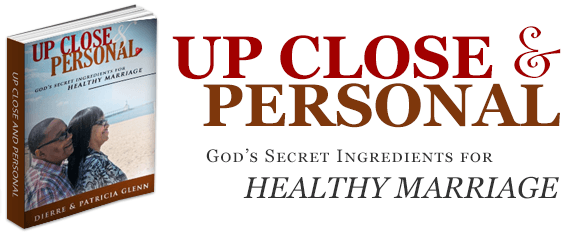 Up Close and Personal
In need of guidance for your marriage? Wondering how to live the single life? Do you desire to get married?
After 30 years of marriage, Pastor Dierre & Patricia Glenn release "Up Close & Personal," revealing the needed ingredients to answer all your questions about marriage, dating, and even living a single lifestyle. Through their own testament of how true love never fails, this team nourishes readers by describing bitter incidents, good and bad experiences, and biblical principles. If you are looking for guidance, this book is guaranteed to deliver.
You can place your order today and be on your way to healing wounds of divorce, marriage, and the starving need for direction.
To order your own copy of "Up Close & Personal," email us at [email protected] or contact us by phone at (219) 879-1962.