Pastor Dierre & Patricia Glenn:
Pastor Dierre and Patricia Glenn are a dynamic duo who have no problem walking in God's authority. Their uniqueness has consistently been demonstrated throughout Northwest Indiana through the manifestation of the Holy Spirit. God has placed a vision within these two, to help to raise up and equip Christ-centered leaders to effectively advance the Kingdom of God.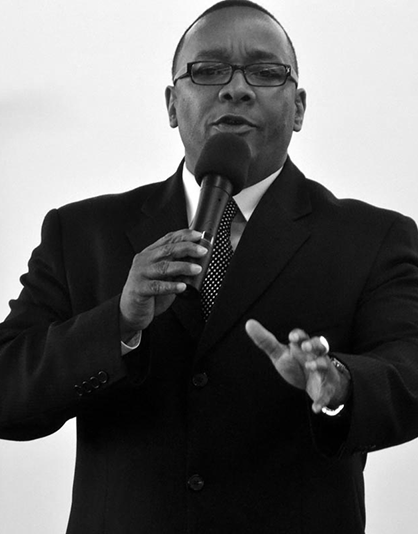 Pastor Dierre Glenn is a former employee of United States Steel Corporation, where he worked for 33 years. During these years, he served as an Elder under the leadership of Apostle James and Sharon Randolph. He helped to develop and oversee many areas of ministry while God continued to perfect him for his true calling. God promoted him to Assistant Pastor at Victory Body of Christ Full Gospel Ministry in 1998. He continued to serve under Apostle Randolph until God again promoted and ordained him Senior Pastor over Advancing Christ Kingdom Ministry, Michigan City in 2006. With Pastor walking in the gift, deliverance and the spirit of excellence, ACKM-MC quickly grew within a short time span.
Pastor Patricia Glenn walked along her husband's side every step of the way. She demonstrates the love of Christ in helping women to develop their greatest potential in following after Christ with their whole heart, mind, body and soul. She flows in the gift of the prophetic, healing, deliverance, and mentoring wives on how to love and walk in unity with their husbands, teaching them to become women of excellence. Pastor Patricia received her Associates degree in nursing science from Indiana University Northwest. She's currently employed as a Registered Nurse in a long-term acute care hospital.
Pastor Dierre and Patricia Glenn have been married for over 30 years and currently reside in Northwest Indiana. They enjoy spending time with their family, traveling the world, and boating.
* All services are recorded and are currently available for purchase. For further information, please email us at:
[email protected] or contact us by phone at (219) 879-1962.